The once-static world of retail marketing is transforming. One by one, retailers are finding that their marketing models — co-op driven, lacking in transparency, and largely traditional in form — are secondary options when compared to the self-serve, data-driven models of digital marketplaces. In the face of rising acquisition costs, these marketplaces have replaced DTC as the go-to platform for effective media spend, burying retailers further down the list.
Retailers are responding, however slowly, to offer full-funnel omnichannel strategies and place them in the hands of brands and media buyers themselves, and they're doing so with three goals in mind:
client relations, consisting of more concise and transparent communication.
integrated growth strategy, which will result in positioning consistency, greater brand awareness and reputation protection.
internal alignment that will help to create strategic agility across marketing investment, inventory decisions and international logistics.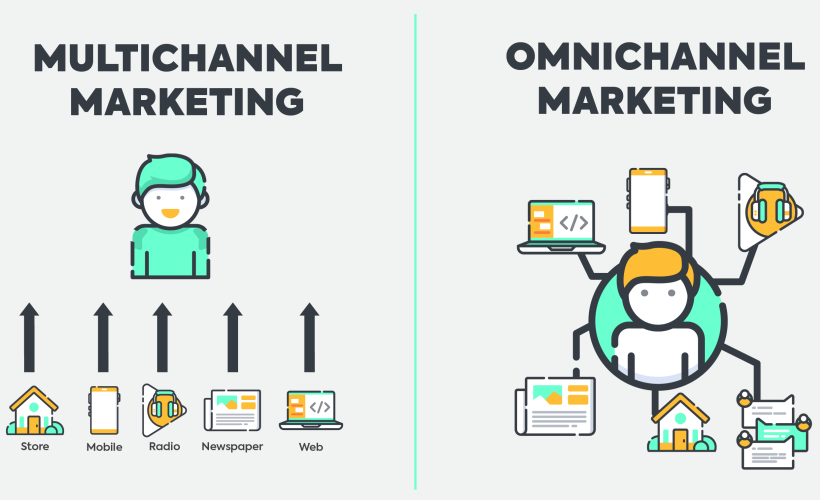 With all of this in mind, how are retailers making the shift at scale — and doing so, more importantly, in a way that drives easy adoption?
Digital Innovations Driving Retailers' Need to Pivot
This shift is not purely driven by technological evolutions from retailers, but retailers being enabled to position themselves differently thanks to innovations being made by third parties. As the future of retail is being driven by data-driven platforms that are building and creating technology that seamlessly integrates with retailers' websites. As soon as legacy and traditional brick-and-mortar retailers engage in such a partnership, that retailer is immediately available to a brand within a tool that they are already using. The change is instantaneous.
There are some unique legacy retailers that are creating these types of innovative tools and platforms on their own. These more progressive retailers are building technology that integrates such platforms and tools within their branded apps. As a result, even in-store visits and transactions are being digitized. Take Walgreens: the large-scale retailer recommends a heavily digital approach to in-store sales because its app and loyalty program enable live, in-store targeting for its own and partner brands. Walmart is doing the same.
ALSO READ

 How to Create a New Dining Experience With Data
How Marketers can Approach Spend Strategically
For digital marketers, strategic decisions about marketing spend allocated to specific retailers is now largely shaped by these factors; retailers unwilling to let a brand manage its own media, and the inability to run off-platform strategies to specific retailers.
A retailer unwilling to let a brand manage its own media or access attribution data [allows to define which ads and marketing channels are the most effective] is now likely to lose their allocation. Marketers that are put in a position to choose between transparent, optimizable tactics or the mysterious, often ineffective option of traditional co-op.
Running off-platform strategies, such as paid social and paid search for certain retailers, largely negates the awareness benefits of the direct-to-consumer model. In the new retail landscape, brands can use these specific tactics to drive traffic to where consumers are already shopping. Retailers, surprisingly, now have a benefit over DTC.
Ultimately, these shifts will be immensely beneficial to brands and agencies that have the scale and capabilities to execute omnichannel campaigns, especially those that can sell in to key retailers, which still is the lion's share of the market. Within an omnichannel structure, every touch point — Amazon, DTC, and retail — can be seamlessly managed and optimized by a single team, in a single place, on a daily basis, with a level of agility largely unseen until recent months.
As we experience more and more brands shift their strategies and embrace new capabilities, there will be added pressure on retailers. For the first time, retailers are providing full-funnel attribution data to brands in exchange for their digital marketing spend, such as paid social, paid search and even influencers, making them more accountable to the brands they partner with.
However, this is not just unique to retailers but to digitally native platforms too. We're witnessing that digital-only platforms like Amazon are only just now shifting to this structure. In an effort to win marketing spend from traditional players and legacy retailers, Amazon has started to subsidize brand spending if brands agree to drive off-Amazon tactics, paid social, paid search and other methods, instead of retailers.