From entrepreneurship to teaching – Government publications contributor.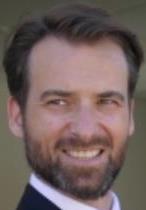 David Beck has addressed major wine trade unions (wine boards) in Burgundy, Bordeaux, Loire, Provence, Châteauneuf-du-Pape, Australia, Chile…
A former wine region consultant, David BECK ran a market research institute for 15 years (3 offices, 25 employees).
Since 2019, David BECK has been teaching courses on digital transformation, the use of blockchain, AI and cyber-security.
Director of research briefs and contributor to Business France government publications, David BECK writes articles on emerging technologies and the wine industry.
Contact David
From entrepreneurship in China…
Founder and CEO of a market research institute. Headquarter in Hong Kong
International development strategy
Data and analysis for wine trade associations.
… To teaching in engineering, political science, business schools and universities
David wrote chapters for the French government publications: Business France.
Specializations: AI, blockchain, and cyber security
Supervision of Master's theses
A recognized authority on the wine industry, David Beck has been writing articles about wine markets over the years. David also provides insights on the latest wine business and AI developments in wine journals. David is a lecturer at a wine business school in Bordeaux and in Lyon.