Luxury brands are beginning to realize that the possibilities of using NFTs go beyond speculative assets...
DECENTRALIZATION Chapter 3 — Part 1 #NFT #Collectibles #Wine
In this series of articles, I have been trying to understand the implications of topics related to Traceability (chapter 1), Transparency (chapter 2), and Decentralization (chapter 3).
In Chapter 1 Traceability, I have been analyzing the relationship between wine producers and consumers. Then, I have been considering the effects that Transparency could have on the wine supply chain. In this third Chapter, I have been considering whether decentralization could be the future of the wine business industry.

I had the pleasure of interviewing 40 leading players in the wine and the tech industries. For this chapter, I have discussed with (sorted by alphabetical order):
WINE RELATED
• Laurent David President at La WineTech, Vigneron at Château Edmus
• Irvin Goldman CEO at Acker Merrall & Condit
• Denis Houlès Founder & CEO at 1275
• Jamie Ritchie Former Chairman of Wine & Spirits at Sotheby's, COO at BlockBar
• Benoit Vialle Former Global Head of Wine & Spirits at Sotheby's

BLOCKCHAINS & NFTS MARKETLACES
• Benjamin Agostini Co-Founder & CEO at TheSafeBox
• Louis de Bonnecaze Co-Founder & CEO at InterCellar
• Sébastien Dolard Head of Product at Eniblock
• David Garrett Co-Founder at Club dVin
• Fabien Guédé Co-Founder & COO at Wine in Block
• Bryan Loukili Business Development at Nomadic Labs
• Valery Lux Co-Founder & CEO at WokenWine
• Nicolas Mendiharat Co-Founder & CEO at WineChain
• Dorian Wansek Chief of Staff to the CEO at Arianee

WEB 3 AGENCIES
• Charles Aubert-Couturier Project Director at Blockchain Partner by KPMG
• Marc Horgues-Debat Co-Founder & Executive Creative Director at OK C'est Cool
• Jérémie Laboulbene CEO at Bulldog
---
A slowdown in the wine and classic car markets, where double-digit rises have often underpinned the index's performance, helped temper growth.
The Knight Frank Luxury Investment Index (KFLII), which tracks a weighted basket of 10 collectibles, rose by 7% in the 12 months to the end of June 2023. It was the weakest annual performance by KFLII since Q2 2021, proving that even tangible assets are not immune to market uncertainty.
Burgundy has been the big success story of the past decade, with prices having escalated 367% by the early autumn of 2022. However, the top of the Burgundy market peaked around that time and has since fallen by at least 9%. Published prices tend to lag realised sales, indicating that there is further to fall.
Whereas Burgundy is scarcity led, Champagne is a high-volume market, with certain prestige brands' production running into the several million of bottles per vintage release. Prices of some of those prestige cuvées have been testing price elasticity of demand and seen sales stagnate as a result.
Late last year, NFT transaction volumes hit freefall and public interest declined. Deal values on OpenSea, the largest NFTs marketplace, fell 89% between December 2021 and December 2022, and there were similar downturns among curated platforms over this period.
A new generation of buyers acquiring luxury investment in different ways
However, the original rapid rise of the NFT phenomenon served to diversify the market. In its wake, the cultural whipping-up of the art world Party pooper – Bored Ape NFTs have slumped created not only a new category of collecting, but also new generations of collectors in the cohorts we have come to know as Gens Z and Y.
A bottle of Champagne has sold for $2.5 million, eclipsing the auction record for bubbly and likely becoming the most expensive bottle of wine ever sold.

As for the priciest wine of any kind at auction, a bottle of Domaine de la Romanée-Conti was purchased by a collector in 2018 at a Sotheby's sale in New York for $558,000. Only 600 bottles were made of the 1945 Burgundy vintage, which is called "the unicorn vintage."

The magnum of Champagne Avenue Foch 2017 comes with a single NFT that includes the digital art and intellectual property rights to an image of "Bored Ape Mutant" and to other collectible cartoon figures that adorn the bottle.
Champagne Avenue Foch is a new brand. The Premier Cru grapes of the Champagne were grown at Allouchery-Deguerne, a family-owned estate in Chamery.

The buyers of the Champagne were brothers Giovanni and Piero Buono. They're Italian investors in cryptocurrencies who are active in the fashion and technology industries. Despite their crypto profile, the purchase was made in dollars, according to the seller. 
Shammi Shinh, the British entrepreneur who commissioned and sold the bottle, said he hoped Champagne's fizz may juice the market for NFTs at a time that it, and other financial markets, are substantially off their highs.

So, despite the wider collapse in crypto assets, there is still something to be said for the broader art world's confidence in the utility and reach of NFTs. This year, for example, there have been signs of a revival to an extent. Transactions hit US$4.7 billion in the first quarter of 2023, compared to just US$1.9 billion in the previous three months, according to sector analyst DappRadar. Though this was still a long way off the US$12.6 billion scored in the first quarter of 2022.
The market is evolving, technology is developing and our perception about how we can use NFTs is moving on
A new-and-improved NFT as utility paradigm is developing and the blockchain is being used as a tool for authentication, verification and community. This could be read as a reflection of the community's addressing of its teething issues around regulation, making NFTs easier to deal with and the blockchain a safer place in which to transact. Efforts to create sound frameworks have inevitably increased trust for all players.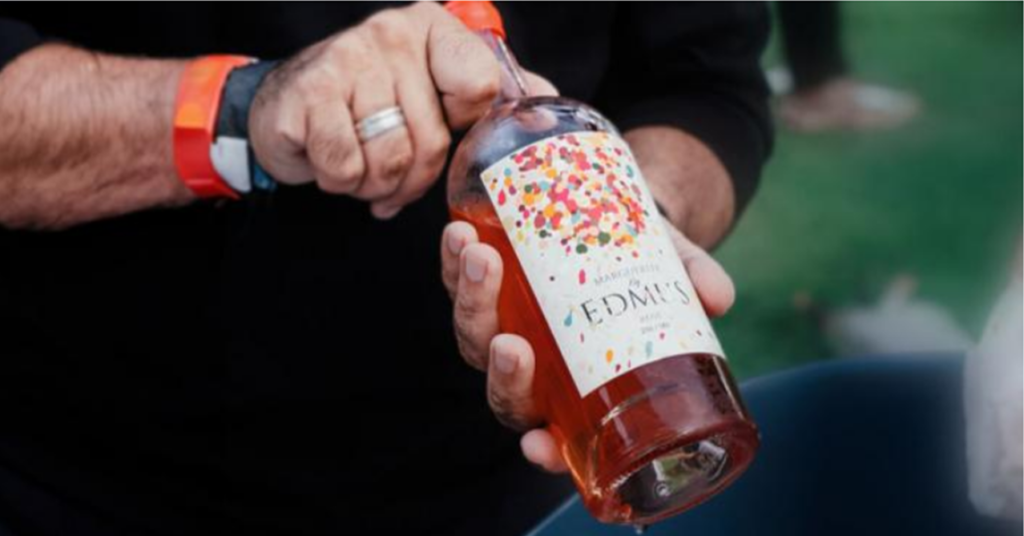 In May 2022, Château Edmus held its first NFT sale with 10 numbered magnums linked to limited edition works of art.
The auction of this collection via the specialist platform iDealwine exceeded all expectations, rivalling even the prices of the most renowned crus such as Petrus or Le Pin.

Château Edmus now offers one of the first allocation systems using non-fungible tokens. The new Grand Cru vintage is available each year after a minimum of 5 years in the estate's cellars. Demand now outstrips supply.
The Château Edmus allocation system allows each selected enthusiast to become a member of Club Edmus and acquire the exclusive 2017 vintage. The following year, in September 2024, Club Edmus members will also be offered the exclusive 2018 vintage, and so on each year. Membership cards also come with a host of exclusive benefits, including access to the estate, rare vintages, meetings and even voting rights on various issues.
Unsurprisingly, the opacity of the language surrounding NFTs has generated increased levels of exclusivity, shutting out some collectors.
The luxury market has been reluctant to use technology until recent years, often due to concerns about the custodians of secure information; who they are, where data is being stored, and how it can be trusted.
Wider adoption is an inevitable next step once regulation becomes more sophisticated and both creators and consumers are better protected. The market is working through challenges with the technology itself and reflecting on how NFTs and the broader Web3 can solve many of the issues in the art and luxury market relating to authentication, provenance and security of ownership, as well as potentially reducing transactional costs.
Since the NFT market peak of 2021, there has been an adjustment and a correction in the market. We have seen Bored Ape Yacht Club, a popular series of NFTs which were, and still are, incredibly valuable, reach a floor price of around US$260,000 a year ago. Today this is about US$75,000."
While values may have reduced, mindsets are turning. According to the Art Basel UBS Art Market Report 2022, collectibles NFT sales increased over a hundredfold from US$4.6 billion in 2019 to US$11.1 billion in 2021 and 74% of high-net-worth collectors had purchased art-based NFTs in 2021.
Almost 90% said they were interested in purchasing NFT artworks in the future. While 46% of dealers were reported to have no interest acquiring or selling NFTs, 19% were interested in doing so in the next one or two years.
We are also seeing NFT acquisitions by major institutions to support a sustainable revenue model for the future, and to engage audiences.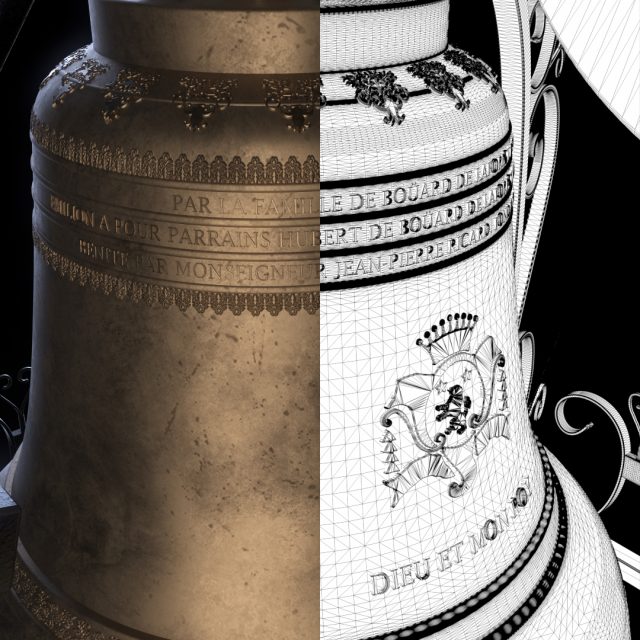 An emerging trend in the collectibles market has made further inroads in wine via the release of a NFT linked to a barrel of Château Angélus 2020.
NFTs are digital tokens underpinned by a unique ID that is stored on a blockchain. The NFT also entitled the owner to a VIP experience at the Saint-Emilion Premier Grand Cru Classé A estate. 

During the two-year ageing process, the owner of the NFT will be invited to Angélus to take part in the wine's journey from vineyard to bottle, including grape picking during the 2021 harvest and a tasting with the estate's CEO, Stéphanie de Boüard-Rivoal.
The experience will culminate in the bottling of the 2020 vintage with a stay at Logis de Cadene and a dinner hosted by Gearing and de Boüard-Rivoal at Angélus.

According to OpenSea records, an anonymous bidder paid $110,000 for the NFT on 23 July 2021.
NFTs have provided a vehicle for diversifying the marketplace and have given a platform to new mediums that people previously ignored, including artists, illustrators and creators.
The technology has the ability to connect artist and brands with new audiences and while there is uncertainty about the value of NFTs, the development of digital art will be determined by the platforms that support them in the future.
NFTs will continue to change
Luxury brands and consumers are seeing how this technology can be applied to our everyday lives and how it can be complementary to traditional collecting modes. Most brands are no longer talking about NFTs, but focusing on how the US$12.6bnNFT sales Q1 2022 Image courtesy Christie's Blue tick – Part of the Checks series by Jack Butcher technology can create valuable assets and an enriched user experience of collecting.
It is true to say that the established luxury world has reinforced the blockchain with a blueprint, but other asset classes and luxury sectors are catching up fast. The artwork world is recognising that blockchain technology provides an opportunity to connect with the digitally native luxury consumer of the future.
75% of children in the US between the age of nine and 12 have a Fortnite or Roblox account. They can buy 'skins' [digital assets to customise their own game] for these from Balenciaga and Chanel, and so on. What these luxury brands are doing is putting a down payment on their mind space.

Alex Estorick, journalist
High-value luxury good purchases through social media would have been unthinkable just a few years ago, yet today these transactions can be a regular feature of our lives. In a similar way, the technology of the blockchain, NFTs, and crypto will ultimately become tech-vocab of the past as will our preoccupation with how these system works. It will become part of our every day.
The blockchain movement was initially focused on creating or proving the value of digital assets by adding them to the blockchain. We're now at a point where we're seeing how the technology can be used to preserve and enhance the value of many more asset classes and processes.
Blockchain Can Strengthen the Customer Relationship with Luxury Brands
Using blockchain to authenticate luxury goods offers the potential to mitigate one of the industry's biggest problems – counterfeiting. But as well as addressing industry pain points, blockchain also offers the opportunity to strengthen the relationship between luxury brands and their customers. Used in the right way, they can open up new channels of engagement, become a valuable component in building customer loyalty, and create the means to build brand-centric communities.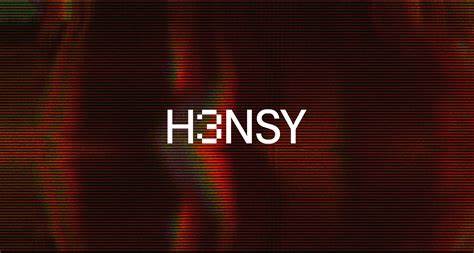 Over the past year, Hennessy has introduced several exciting Web3 projects, including the launch of its first NFT-connected bottle, H8, which saw the bottles sold via Blockbar for $250,000 each, as well as the introduction of a cultural NFT social club, 'Cafe 11'.

Through 'Cafe 11' NFT holders are given access to a program of Hennessy cultural events. These initiatives have established Hennessy as a strong player in the Web3 space and a driving force for innovation in the industry. 
With the launch of H3NSY, the 250-year-old cognac brand is taking its entrance into the blockchain universe one step further, allowing dedicated focus and communication around its endeavors and providing a hub for its community to learn about and engage with these initatives.

The goal of H3NSY is to serve as a membership platform and hub for creators, cultures and communities, along with future NFT partnerships and Cafe 11 program annnouncements, Web3 bottle drops, and other blockchain innovations that the brand is currently investing in.
Luxury firms can leverage this basis by enhancing the experience with information that brings the customer closer to the brand and offering special services tailored to the customers such as styling tips, repair services, warranties or many more. Also, attesting to the sustainability and fair-trade practices involved in the product's manufacture could further cement the bond of trust and transparency.
Now, luxury brands are beginning to see that the opportunities of using NFTs in this way go far beyond even the most optimistic market value of NFTs as speculative assets.
Getting Creative with Communities
From here, the brand can get as creative as they like when it comes to leveraging the potential of blockchain to power up their customer relationships. One opportunity could be to incorporate blockchain and NFTs into existing loyalty strategies by offering token-based reward programs or linking NFTs to specific loyalty benefits. Another is to use NFTs and rewards to create specific segments of customers that are willing to participate as test audiences for new products or services.
Brands could also harness their communities in promotional efforts by using NFTs or tokens as rewards, creating large networks of micro-influencers that can be galvanized for any given launch or campaign. These networks can exist across multiple communication platforms, meaning they're resilient to disruption if any one platform goes offline, out of business, or just changes the rules.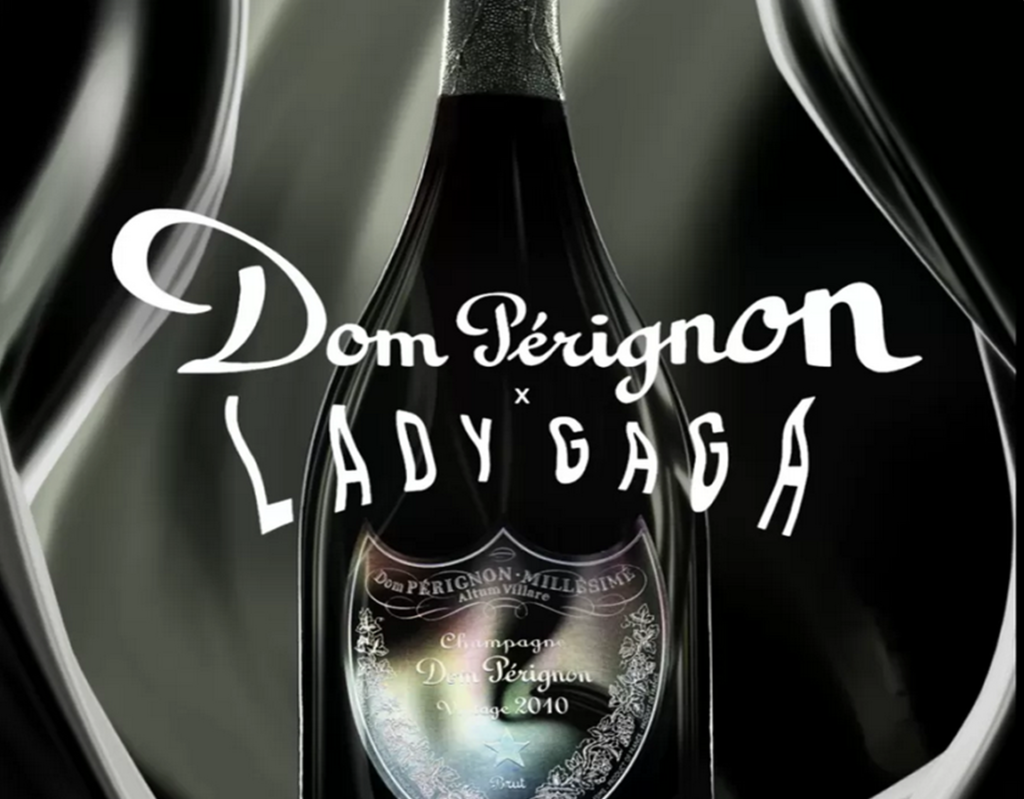 The collaboration between champagne house Dom Pérignon and Lady Gaga marked the meeting between two creative visionaries. Their goal was to maximize the collaboration in France, but because French law prohibits the use of foreign advertising assets for alcohol promotion, their agency uncorked an avant-garde plan: a virtual exhibition of NFTs inspired by the limited-edition bottles.

Throughout the virtual exhibit, visitors could peruse 100 numbered NFTs: half for Dom Pérignon Vintage 2010 and half for Dom Pérignon Rosé Vintage 2006. Animated and artistic, the collection captured the full-bodied elegance of each bottle and sold out in just 10 hours. It was clear we succeeded in reaching both Dom Pérignon lovers and the Web3 community alike: following the initial sale, a handful of NFTs went up on the secondary market, where sales value increased by nearly 1500%.

This was the first article of Chapter 3 — Decentralization. In the next post, I will look at the impact of NFTs on the secondary market and auction houses.