We've analyzed the leading importer's wine portfolios presence in Miami hotels in 2019.
Kobrand was the leading importer in Miami hotels.
Miami: leading importers of white wines in hotels, by wine presence
1. Kobrand
2. Monsieur Touton Selection
3. Vineyard Brands
4. Maisons Marques & Domaines
5. Vintus
6. Frederick Wildman & Sons
7. Kermit Lynch
8. Terlato Wines
9. Banfi Vintners
10. Louis/Dressner
11. Pacific Highway
12. Banville Wine Merchant
13. International Wines and Spirits
14. Jon-David Headrick
15. Allied Importers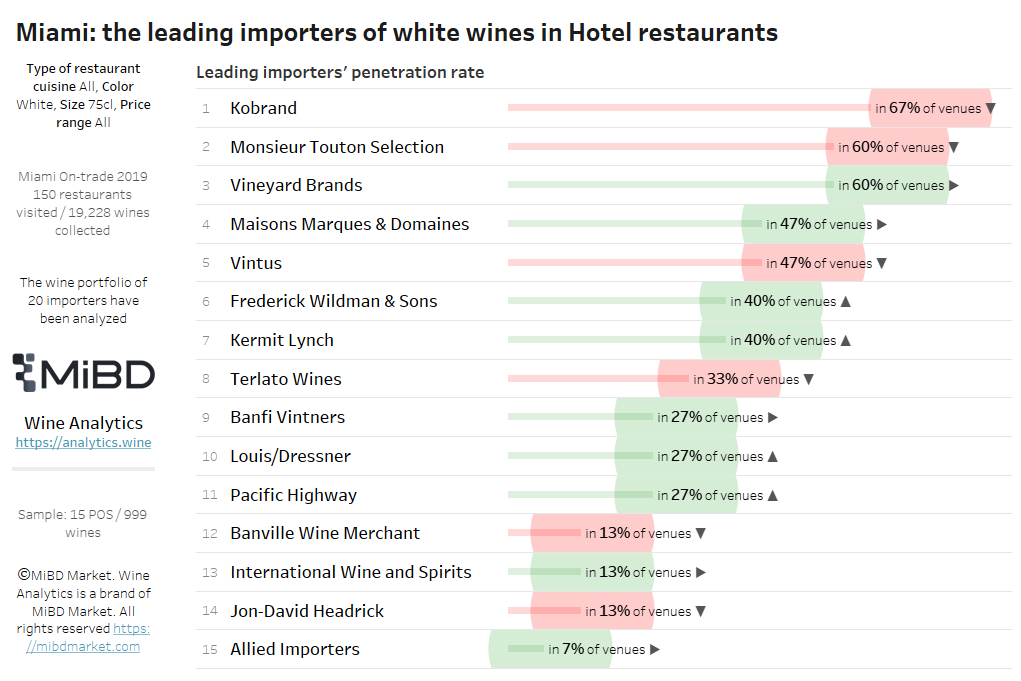 To calculate these figures, we've carefully collect and analyze data wine lists from restaurants with verification from importer's wine portfolio.